Our experience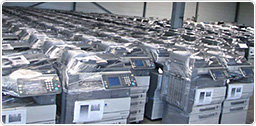 22 years of experience in the used photocopier business.
AES exports around 4000 units to more than 30 countries…
More…
The packing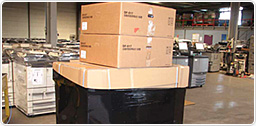 For AES, Packing machines is essential.
The expertise of our staff ensures the receipt of the equipment in perfect condition...


The packing…
Our commitment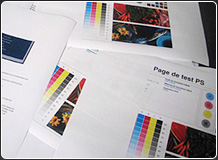 Since 2003, AES undertakes…
Each machine is carefully selected before purchase.
All functions of each machine are tested before shipment.
All material shipped out is carefully prepared for a perfect arrival at destination.
AES works according ISO14001 standards
AES has set a target to reduce it's environmental impact. Also our will to materialize our involvement through the established ISO14001 management system.
Download PDF